Air transportation has achieved an unprecedented access compared to other means of conveyance. Traveling by air offers one major benefit - to cover a long distance for a relatively short period of time. Initially, airplanes flew at short distances. However, progress forges ahead. Today, passengers can enjoy a possibility to cross a sea or even an ocean within several hours.


Obviously, the bulk of the population has to accommodate in the economy class also known as the coach. Higher classes that can be called premium or elite ones are much pricier and chosen by customers with a special attitude to comfort and luxury. Nevertheless, a dream to fly business for less price can come to life. If you look at the IATA airfare codes, you will find out that letters A, D, and Z foresee a discounted price for top-class products. Moreover, such letters as B, H, and M mean that your regular class can be upgraded to the business one. Let's discover what these options mean.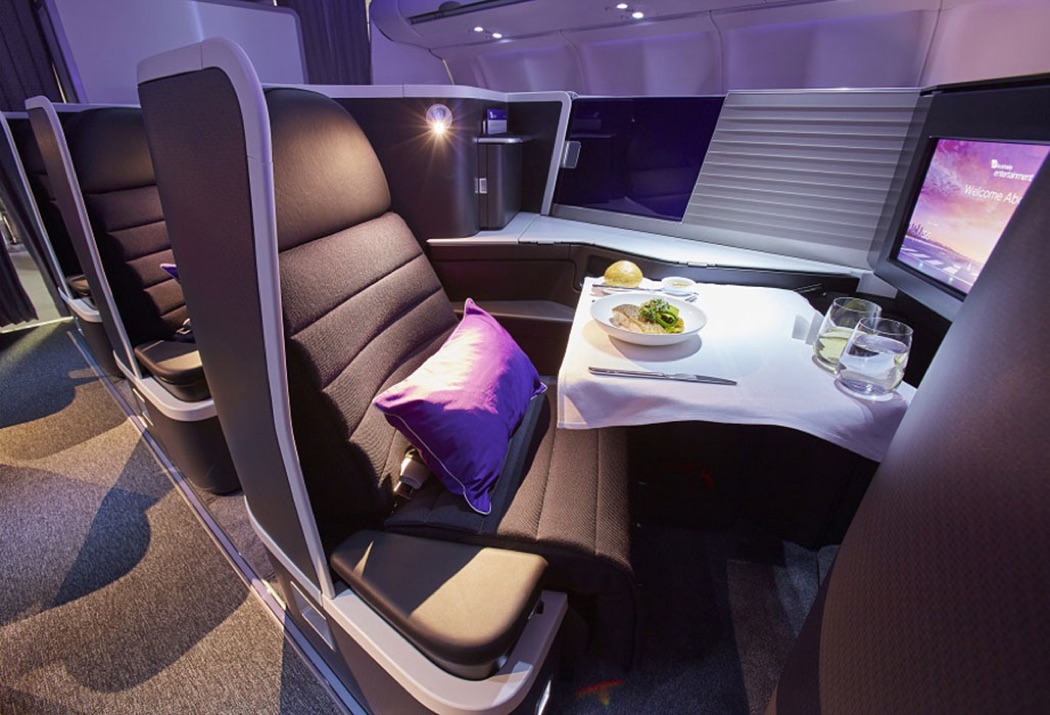 Coach vs Business

If you have never experienced services offered in the class higher than the coach one, you should be acquainted with provided features and options. Obviously, the core difference between these products is the level of comfort. Airlines attempt to satisfy needs of every customer regardless of the letter in his or her air ticket. However, any premium product means a significant advance of quality and convenience in the cabin. The major focus is made on privacy. A passenger with a window seat in the outdated business class cabin experiences inconvenience to leave his or her place because a neighbor gets in the way. A contemporary arrangement of seats such as 1-2-1 or 2-2-2 has eliminated such issue. Now, every premium guest has a direct access to the aisle.

Other differences include improved options of almost each aspect of the air trip. These include a privileged boarding and unloading, top level of service, improved catering and so on.

Discounted Airfare

Air ticket is like a check or bill of sale. The product you bought can vary in price according to numerous factors. Therefore, it is no surprise that even top-level products can be available at a discounted rate. So, what are the prerequisites for such lucky ticket?

The word "discounted" in your airfare does not foresee any limitation of services or options. You obtain a full set of privileges available for business class guests but for a lower price. It is not a fraud or miracle. As you know, most air companies provide numerous bonus programs such as miles accumulation plans and special credit cards. Besides, the reduction of price is a frequent thing for cases of low selling rate. I.e., a company is interested to offer several discounted airfares for the higher class if the demand for a certain flight is rather low.

Besides, certain days such as holidays or weekends are another background to provide the discount. Frequent premium class guests usually do not fly in this period and business cabins are half-empty.

Is It Worth The Cost?

It goes without saying that flying at the discounted rate for the business class is a great piece of luck. However, it is not a one in a thousand case since there are some websites and services offering such opportunities for the population.
Labels: Advertorials
posted by backpacking philippines @ 11:58 PM, , links to this post


There are many incredible destinations in Asia. People usually choose to travel in the East to feel how Asian culture differs from Western culture. Traveling in Asia you could effectively enrich your worldview and get the experience you won't be able to forget. Here are some of the most attractive places you should visit. You can also find Ukrainian girls there. Here are the destinations
Ukrainians dating online
prefer.

Kuala-Lumpur
Kuala-Lumpur is a capital of Malaysia. You can enjoy tropical seaside and exotic relaxation on the islands. The prices are quite affordable and the public is diverse. You can meet people from all around the world here. Kuala-Lumpur has a lot to offer: a giant aquarium, amusement parks, zoo, art museums, etc. The capital of Malaysia is a very modern city with fully developed infrastructure.
Bangkok
Bangkok is a capital of Thailand. Thailand will leave you speechless. You can enjoy all kinds of meals with sea products, visit thousand years old holy Buddhist temples, ride a ferry boat down the canal, go to Chinatown, etc. Bangkok has a rich collection of art in the art museum. History museum is also interesting. Bangkok is very energetic and dynamic city. Go to Khao-San Road and celebrate meeting new people from all across the world.
Saigon
Saigon is the biggest city in Vietnam. In Vietnam you can enjoy swimming in South-China Sea. The water is pure and the beaches are exceptionally beautiful. You can learn much about unique Vietnamese culture and traditions. Vietnam will surprise you with affordable prices and exceptionally rich atmosphere. In Saigon you can meet men and women from Europe, USA, and other countries. Saigon was called the most popular tourist destination in Asia in 2015.
Hong-Kong
In Hong-Kong you can visit opera, incredibly innovative history museum, and one of the biggest aquariums in Asia. Hong-Kong is a capital of the autonomous district Macao. Tourists like this destination for diverse shopping options. Hong- Kong is like Milan of Asia. You can also see the world's highest skyscrapers.
Bali
Bali is a small island in Indonesia. It is one of the most famous tourist destinations in the world, not only in Asia. Bali has unique atmosphere full of friendly people, pleasant weather, and beautiful surroundings. You can see the dolphins swimming in water that is crystal pure. Sunsets on Bali are the best. You won't ever regret spending time on this beautiful tropical island.
Phuket
Phuket is an island in Thailand. This destination offers some of the best beaches in the world. You can expect semi-wild beaches where you could be alone or you can meet people in the evening. Phuket has astonishing cuisine. All kinds of crabs, lobsters, and fish are present here. The water in the ocean will amaze you with its purity. And, of course, sweet Thai girls will surely stick in your memory.
Samui
Samui is an island in Siam Bay. It is one of the most visited places in Thailand. It is situated halfway between Phuket and Bangkok. Try renting a bungalow on the beach. Sounds of the tides will carry you in the land of enjoyment and relaxation. Without any doubt, peace and tranquility of this place will calm your mind and give your body a proper rest.
All in all, now you know where to go in Asia to have a proper traveling experience. Depending on your mood, you can either enjoy your time sipping cocktails on the beach, or visit museums. There are plenty of options for you to decide from. Without any doubt, you won't regret visiting one of the mentioned destinations because each of them will surely amaze you.
Labels: Advertorials
posted by backpacking philippines @ 8:00 PM, , links to this post